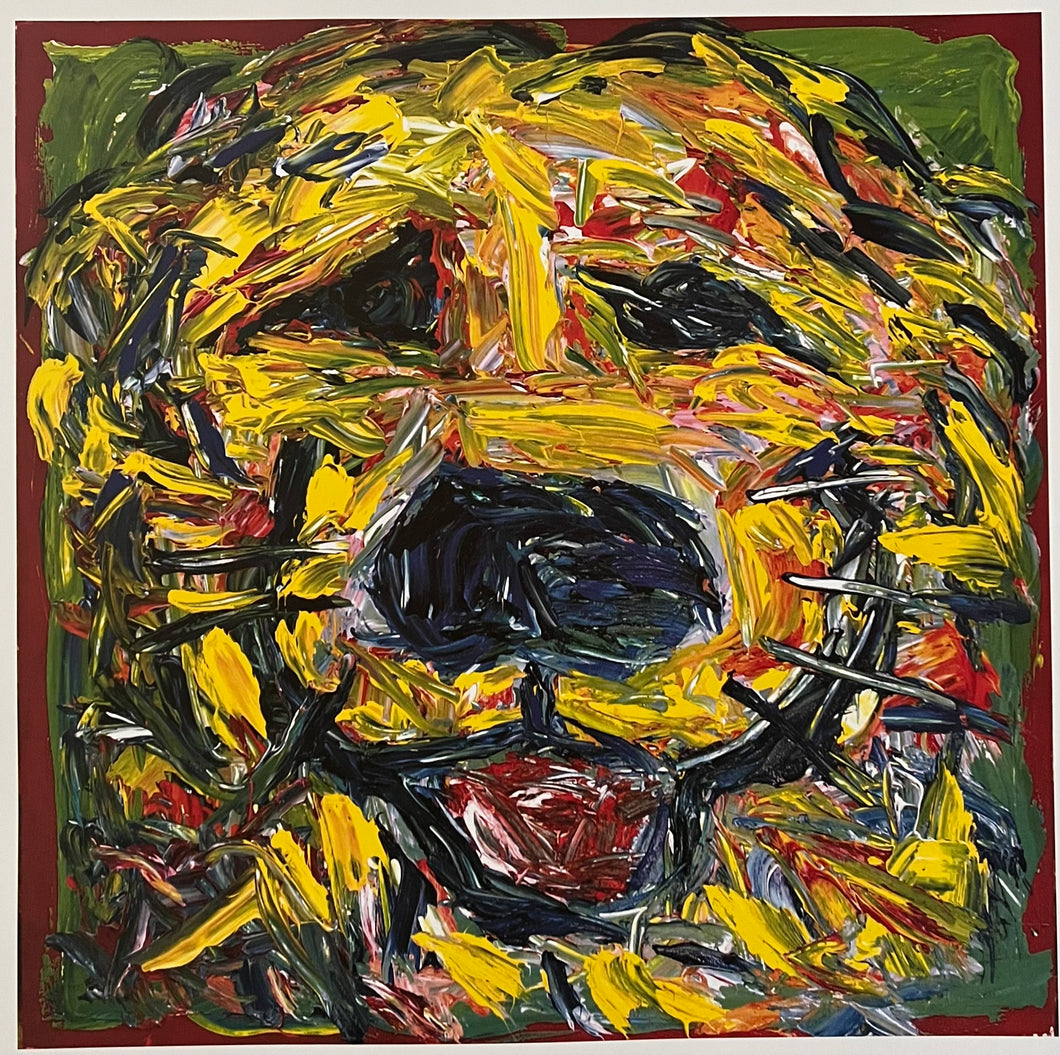 Yellow Dog® Fine Art Print: Golden Retriever Exponential Joy
Regular price $38.00 Sale
Exponential Joy is very vibrant 12 color archival print 26 inches high by 25 inches wide.  The border is 4.5 inches along the bottom and 3.5 inches along the top.  The side border is 3.5 inches on each side.  Note: This print has been out of production since 2000 and is Very Limited Edition.
About the Print:  This fine art lithographic print is produced on a heavy-weight paper stock paper and coated with a silken finish that protects the inks and creates an elegant look. The paper is acid-free and certified by the Forest Stewardship Council, an organization that supports the growth of responsible forest management. The detailed proofing process and standarized printing plates of offset lithography ensure this print reproduction maintains vivid colors and faithfulness to the original work of art.
About the Artist: Nearly 30 Years Ago Debra Marlin began painting and photographing her golden retrievers on Martha's Vineyard.